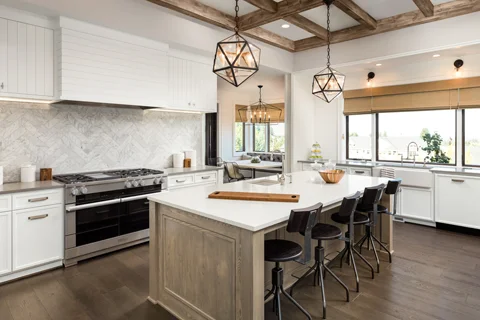 Kitchen design is the thoughtful process of crafting a functional and visually appealing cooking area. It involves careful planning and arrangement of various components such as cabinets, countertops, appliances, and lighting.
The aim is to create a space that not only looks great but also makes cooking and meal preparation efficient and enjoyable.
At Crown Interior Design, our kitchen design service is tailored to your preferences and needs. We collaborate closely with you to understand your cooking habits, lifestyle, and aesthetic preferences.
We offer personalized layouts that optimize space and flow. Our expert team curates a selection of cabinets, countertops, and appliances that align with your vision, ensuring your kitchen is both stylish and practical.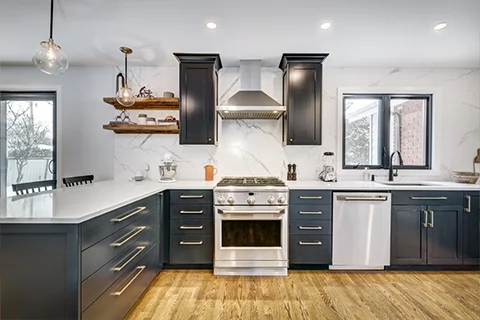 Why Should You Choose Us?
Choose Crown Interior Design for your kitchen transformation because we take your dreams seriously. With over a decade of experience, we've perfected the art of harmonizing functionality with beauty. Our designs reflect your unique personality and cater to the way you cook and live.
We don't just create kitchens; we craft spaces that inspire culinary creativity and serve as a centerpiece of your home. With Crown Interior Design, your kitchen becomes a space you'll cherish every day.