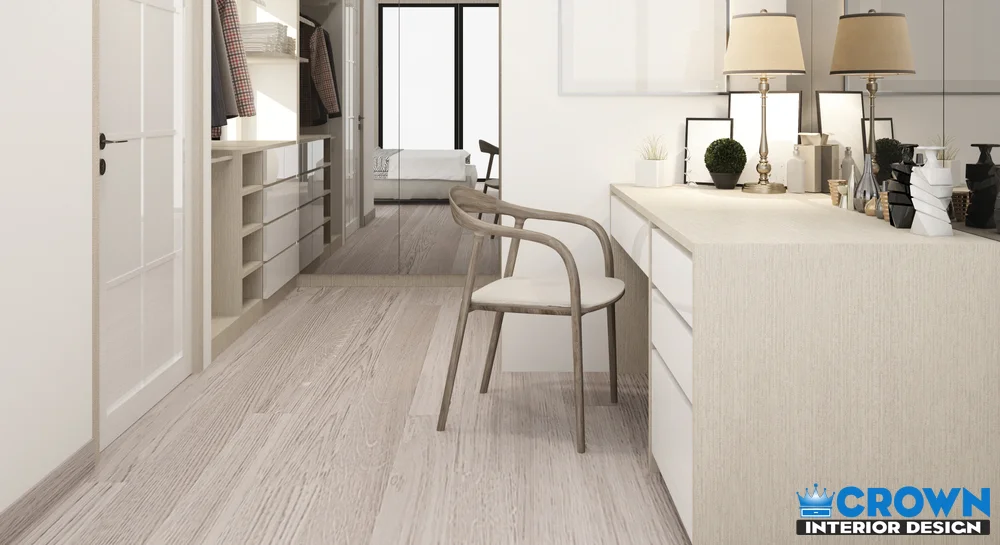 Dressing tables is the art of creating unique and functional tables that enhance your living spaces. It involves crafting tables that are not only practical but also visually captivating. From dining tables to coffee tables, each piece is carefully designed to suit your style and needs.
Dressing tables blend form and function, offering a perfect balance between aesthetics and usability. It's about turning tables into statement pieces that add character and charm to your home while serving as functional focal points.
At Crown Interior Design, our designing tables service offers a range of creative and functional table designs. We work closely with you to understand your preferences and needs. Our skilled artisans craft tables that match your style, whether it's a modern dining table or a unique coffee table.
We focus on quality materials and attention to detail, ensuring each table is not only a practical addition but also a piece of art that complements your space. With our designing tables, you get furniture that stands out and adds personality to your home.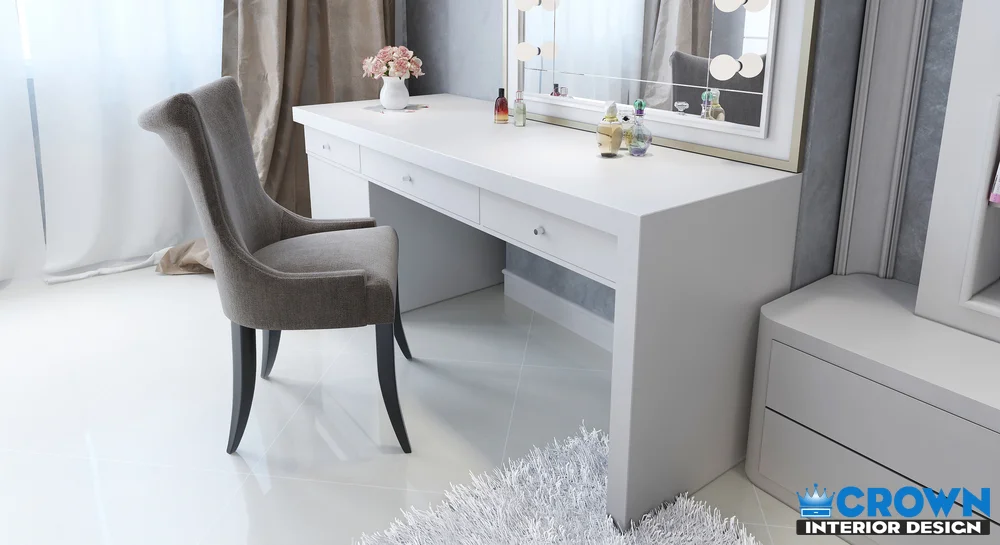 Why Should You Choose Us?
Choose Crown Interior Design because we turn tables into expressions of your style. With over a decade of experience, our team specializes in crafting designing tables that suit your taste and needs. We listen to your ideas and create tables that are as functional as they are beautiful.
Our commitment to quality ensures lasting durability, making your table a centerpiece for years to come. When you choose us, you're choosing custom designs that elevate your space and reflect your individuality. Transform your home with tables that capture your unique essence.