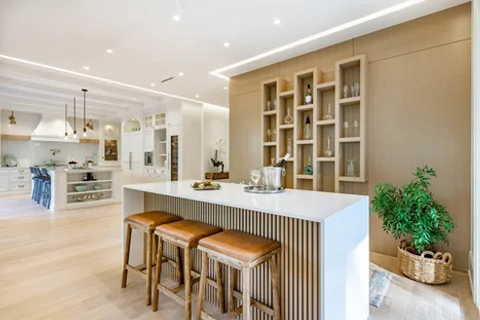 A home bar setup is the creation of a personalized and stylish area within your home that is dedicated to enjoying beverages and entertainment. Think of it as your own private bar, designed to reflect your taste and provide a cozy spot for enjoying drinks and socializing.
This setup involves carefully planning and arranging elements like shelves, countertops, seating, lighting, and storage to create a functional and inviting bar experience in the comfort of your own space.
At Crown Interior Design, our home bar setup service brings the party to your home. We work closely with you to design a bar area that suits your taste and social preferences.
From elegant shelves to customized seating, we create a cozy yet chic ambiance for you and your guests. Our designs ensure a well-organized space to showcase your beverages and accessories.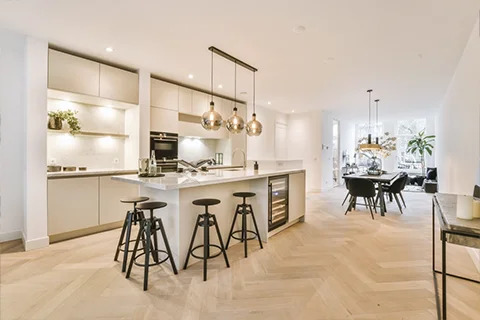 Why Should You Choose Us?
Choose Crown Interior Design for your home bar setup because we blend style with practicality. With over a decade of experience, we know how to make your bar area not only visually appealing but also highly functional.
Our designs cater to your hosting needs, making sure you have everything at your fingertips. Whether you're an occasional host or a frequent entertainer, our home bar setups elevate your space and make every gathering a memorable one.