Welcome to Crown Interior Design, where your aspirations meet our expertise. With over a decade of dedicated experience, we're not just designers; we're dream-weavers. Our mission is to transform mere spaces into cherished havens, reflecting your personality and desires.
From the warmth of a cozy bedroom to the functionality of a modern kitchen, we infuse every corner with your essence. We listen closely, design passionately, and bring your imagination to life in the most captivating ways.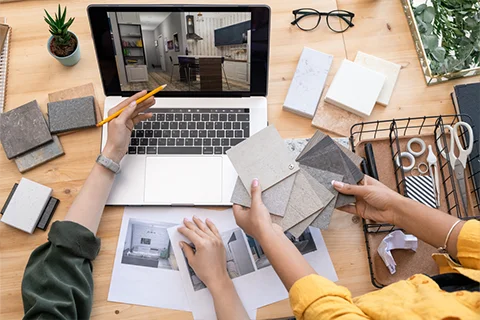 Rooted in the heart of Crown Interior Design are our unwavering core values. Creativity fuels our designs, where every stroke of innovation harmonizes with your vision. Craftsmanship is our signature, evident in every meticulous detail.
Customer satisfaction isn't just a goal—it's our pledge. Your contentment drives us to go the extra mile. Guided by integrity, we commit to spaces that stand as timeless testaments to your dreams. Trust in our dedication; experience design with a soul.